Winter dehydration: Here's how to preserve glowing and healthy skin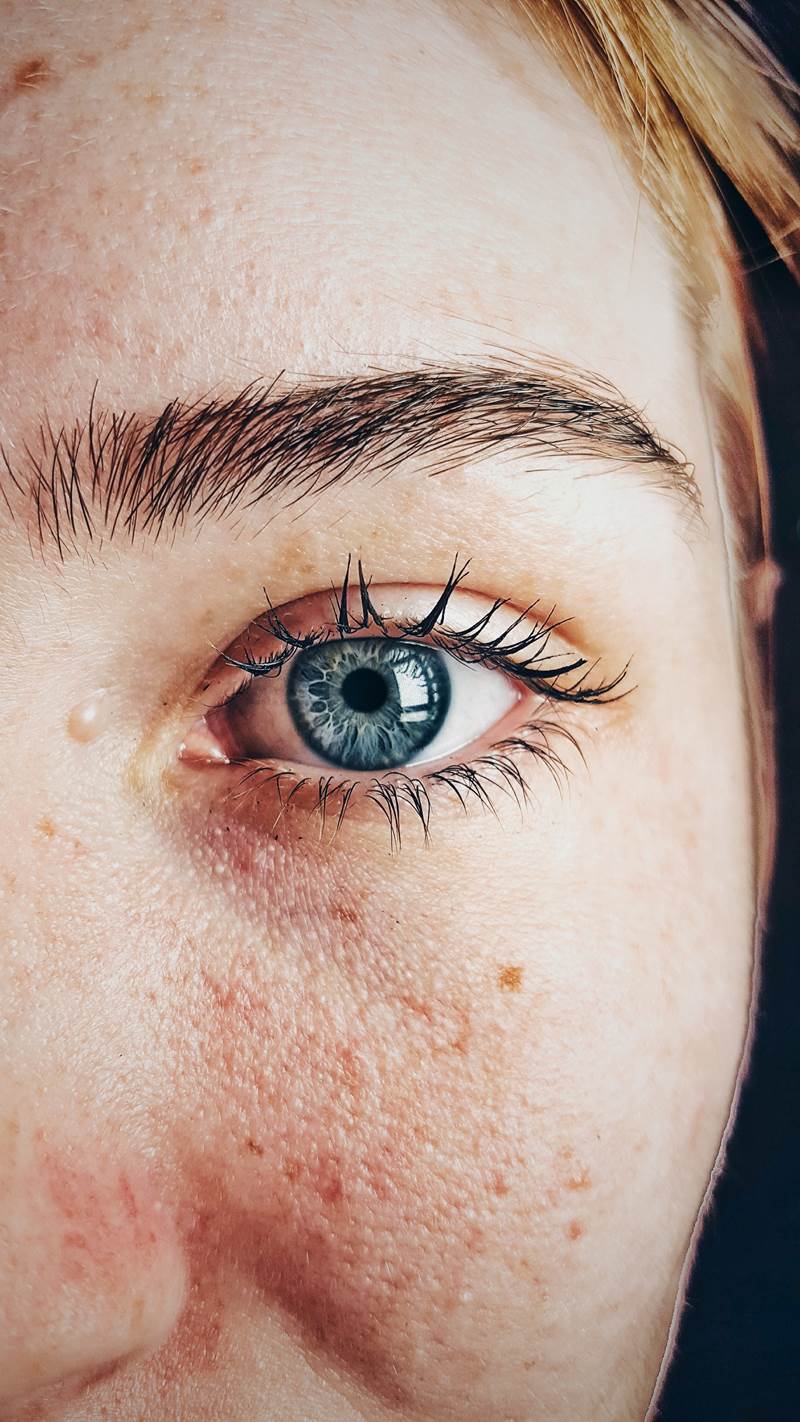 We have stepped into the most magical, but also the coldest time of the year, when temperatures drop significantly and home heaters work at full power. We feel these sudden changes in all aspects of life, and above all on our skin. Already with the arrival of autumn, certain skin types, with a lack of adequate care, can experience the first signs of dehydration, which is a clear indication that it is time to adjust the skin care routine and choose richer textures of cosmetic products.
WHAT IS DEHYDRATION AND HOW DOES IT OCCUR?
Dehydration is most often characterized by irritation and itching of the skin, and sometimes slight redness, but an unquestionable indicator is a dry and lifeless appearance of the skin with an unpleasant tightening sensation. Although it also occurs in the summer, winter dehydration is more pronounced and is caused by more extreme external conditions, such as large temperature differences, cold and sharp wind and lack of moisture in the air. It is enough to slightly shake the quality of your protective barrier to significantly increase the loss of moisture from the skin. That is why proper and frequent hydration is the only key to solving this problem and maintaining shiny and healthy skin.
DRY OR DEHYDRATED SKIN?
Before choosing the right skin care routine, it is important to distinguish between dry and dehydrated skin. Dry skin is one of the basic skin types, and dehydration is one of its conditions. Therefore, any skin type can become dehydrated. Dry skin is characterized by a lack of lipids, i.e. reduced production of sebum, which is essential for the skin's natural ability to hydrate itself. Dehydrated skin is characterized by a lack of moisture, along with a weakened protective barrier. Dehydration is, therefore, an unwanted condition for every skin type, but for which there are effective solutions!
HOW TO AVOID DEHYDRATION IN WINTER?
1. Use a gentle facial cleanser
Believe it or not, the quality of the skin barrier can be damaged by facial cleansers themselves, which sometimes clean the skin too well of natural oil, especially if they contain soap, which can further dry the skin. Choose an oil-based cleanser or facial cleansing milk, which are much milder and less drying options.
2. Regular hydration of the skin
Hydration must be your priority! By using a quality moisturizing cream, such as L'ADRIA Regenerative cream calms, softens, deeply hydrates and restores the skin, and by creating an additional protective layer, it protects against further loss of moisture and other external influences.
3. Temporarily forget about exfoliation
Although occasional exfoliation is useful for removing dead skin cells and impurities from the face, it could further damage the already damaged skin barrier in winter. Focus primarily on the renewal and hydration of your skin, and when it returns to a balanced state - reward it with a gentle exfoliation!
4. Don't neglect other parts of your face
Dehydration can also affect the lips and the area around the eyes, which are sensitive areas of the face with a reduced possibility of natural moisturizing due to the lack of sebaceous glands compared to other areas of the face. It is very important to avoid wetting the lips, especially when exposed to wind and low temperatures, and to use a nourishing and nourishing lip balm. For the care of the eye area, choose rich creamy textures that provide deep hydration, but also protect the skin barrier. L'ADRIA Eye cream , an eye cream with mimosa flower and squalane for protection against drying and a feeling of long-term hydration and comfort, is the ideal choice for in-depth care of the sensitive area around the eyes in winter.
5. Make changes to your daily routine
It is important to introduce some changes in everyday life. Ensure a sufficient amount of sleep and rest. Although the winter atmosphere does not inspire us to be too active and spend time outdoors, try to at least go for regular walks if you are not already engaged in more intensive exercise. Increase your daily water intake and eat foods rich in omega 3 fatty acids. An air humidifier is a very useful accessory for longer stays indoors, so that, despite the heating, you can still maintain a comfortable level of humidity in the air, which is good for your skin.