In the mystery of the depths, grains of sand, the scent of herbs and salt crystals... the secret of beauty of a small sea is reflected - the Adriatic.
DIVE INTO YOUR L'ADRIA EXPERIENCE!
We have poured our love for the Adriatic Sea and years of expertise in formulating cosmetics into environmentally friendly packaging for a unique experience of care that will enrich your routine and allow your skin to shine with its full beauty. Dive with us into the relaxing world of minimalism inspired by the benefits of the most beautiful sea - the Adriatic.
L'ADRIA brand is inspired by the beautiful Adriatic Sea, and the product formulas are enriched with ingredients from the sea and Mediterranean herbs.
COMPLETELY INNOVATIVE NATURAL COSMETICS
L'ADRIA brand believes in gentleness and thoughtfulness in the revitalization of all skin types. We convey this to your routine in harmony with nature and inspired by the beautiful Adriatic Sea. Our formulas, designed to support every skin, will give your face hydration and vitality while preserving its beauty.
 From the heart of the Adriatic, seaweed and collagen have been extracted, with which we have enriched quality products for minimalist care routines. Knowing how important the sensual feeling of care is to you as well, we paid special attention to textures. Irresistible to the touch, they are pleasant to every skin, even the most sensitive one. We are particularly proud of the active ingredients obtained from the Mediterranean plants.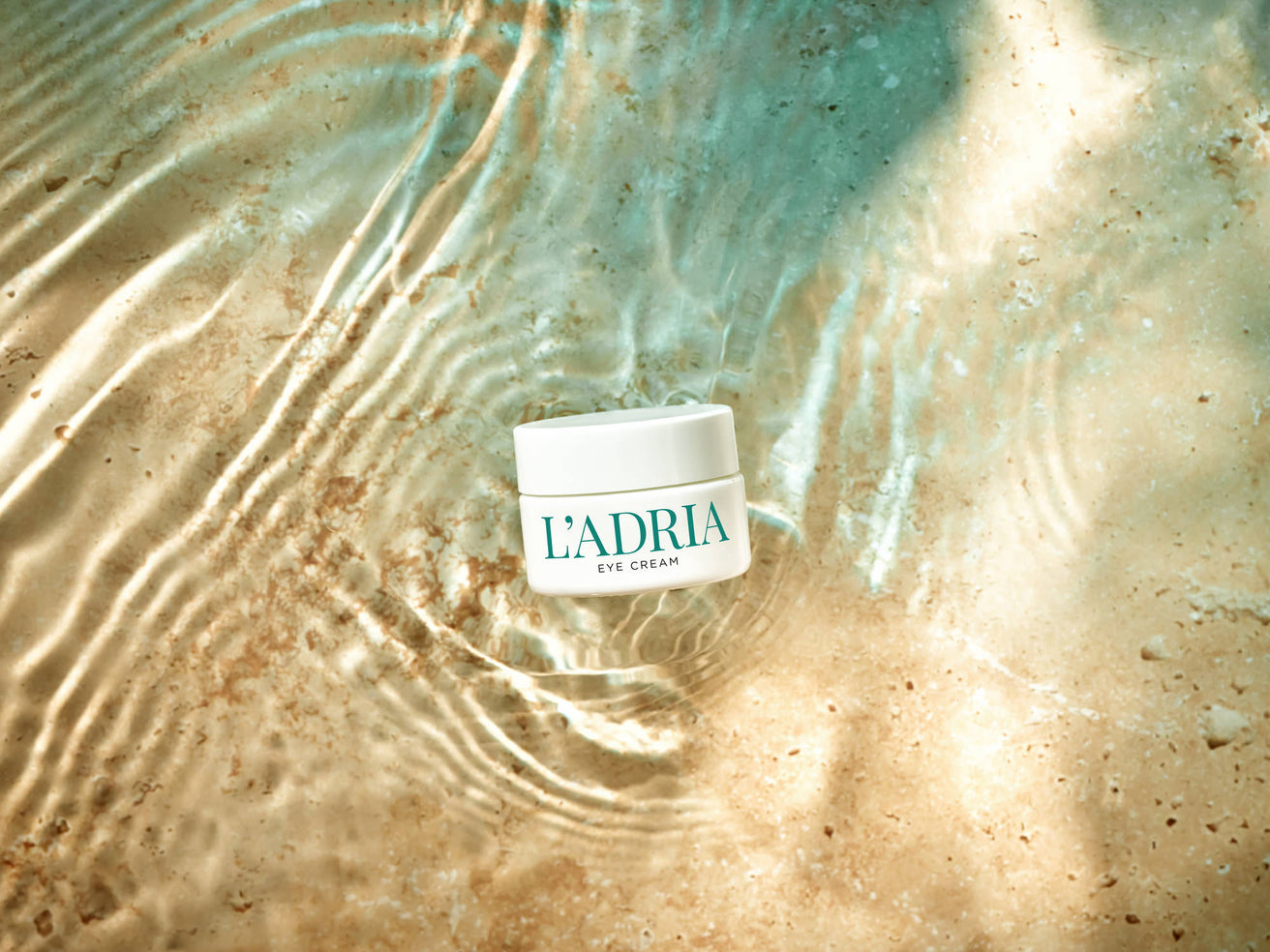 No sulfates and silicones
Dermatologically tested, natural, and fragrance-free.
We have adapted routines for all skin types and issues. If you are still not sure which products to choose...
CONTACT US!
We know that finding the ideal products adapted to your skin type and issues is often a thorny path, so we have done the hard part for you - we offer complete suggestions of simple routines designed to provide the best results. If you are still not sure which products to choose, our expert team is here for you to contact by e-mail, phone or via social networks.