Beauty from the depths of the sea: these are the new hit ingredients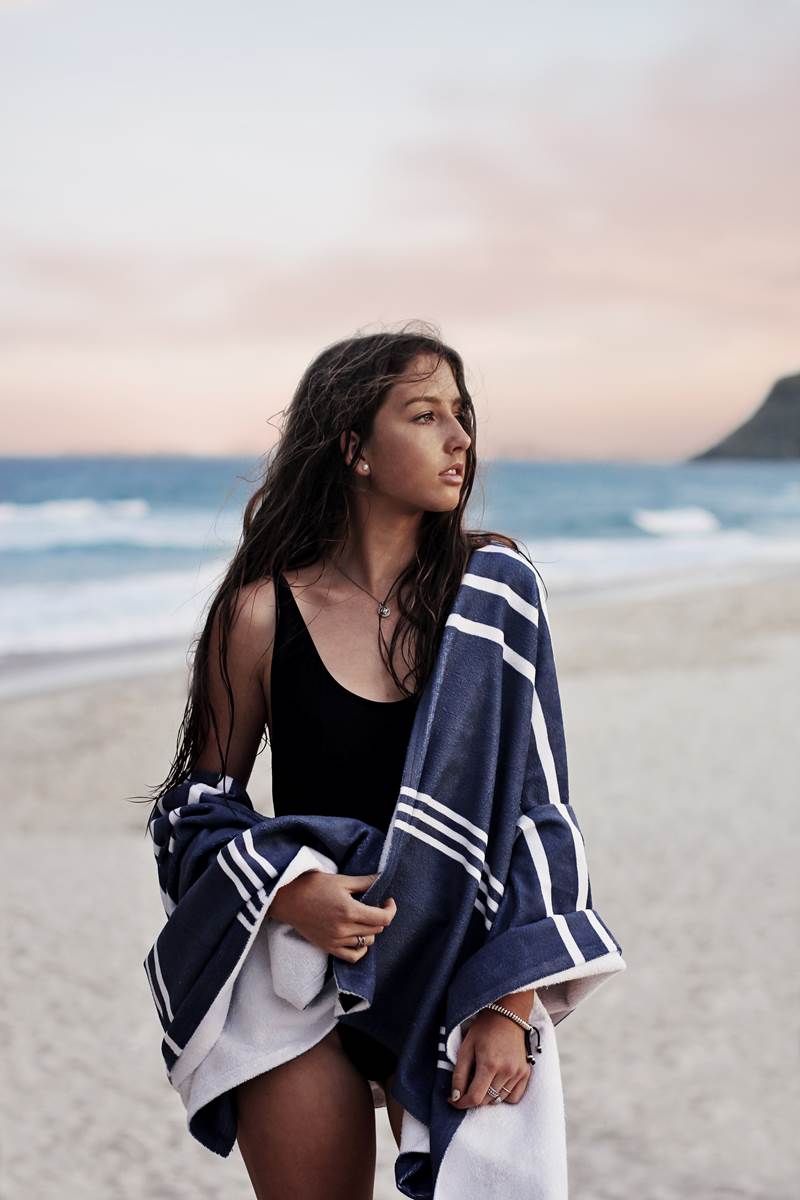 For most people, annual vacation means only one thing: relaxing on a beautiful beach. But in addition to enjoying the natural benefits, the preservation of the sea is also important for the richness of life in it; seaweed, marine collagen and various minerals are the new hit of the beauty industry due to their many benefits. The sea is a truly fantastic source of ingredients for the beauty and health of the skin, which can work both internally and externally; if we take them as supplements and enrich our Mediterranean diet with them, in combination with sea-enriched facial care - you will see results on the skin even faster.
SEA ALGAE
Algae are simple organisms with chlorophyll that come from a family of over 20,000 different individuals. They are divided into macroalgae, such as seaweed, and microalgae, organisms visible only under a microscope. Although they are used in cosmetics as thickening ingredients, they are increasingly a star ingredient that, with its wealth of antioxidants, vitamins and minerals, enables significant changes in the skin.
In general, they have a high proportion of copper, iodine, iron, magnesium, phosphorus, potassium and zinc with vitamins A, B, C, D, E and K, which means that they hydrate, nourish and soothe the skin well and have an anti-aging effect by strengthening elastin and collagen production in the skin. They can also protect the skin from sun damage and balance sebum secretion, help with hyperpigmentation and reduce redness and skin sensitivity. That is why they are the ideal ingredient in the most diverse products for all skin types.
Although they have been used in the Far East for years, algae have been popular in the West since the 60s, when the cult cosmetic brand La Mer started using them. But it also contains miracle algae L'ADRIA REGENERATIVE CREAM.


MARINE COLLAGEN
In the last few years, there has been a lot of talk about collagen as a supplement that helps to rejuvenate, strengthen and beautify the skin from the inside, but the best effects in skin renewal are given in combination with topically applied collagen. There are several types of collagen, which is obtained from animals, but the most popular is marine collagen.
Marine collagen helps build strong, flexible and durable bones, connective tissues and skin, and contains the so-called Type 1 collagen that makes up 85% of the collagen in the structure of human skin. If taken orally, it helps to boost the natural production of collagen in the skin which helps to reduce the loss of skin tone and elasticity and helps to smooth and hydrate it. This reduces the appearance of fine lines and helps heal wounds. Topically, in cosmetic products, marine collagen creates a semi-permeable protective moisturizing layer on the skin that instantly smoothes and hydrates the skin. The result? Overall rejuvenated look!
SEA WATER
Sea water has a fantastic effect on the skin. First of all, it contains a handful of minerals that heal the skin, such as magnesium, calcium, potassium and sulfur, which help open pores, absorb excess sebum, help with acne, acne scars and hyperpigmentation, reduce inflammation... At the same time, it has a soothing and anti-stress effect. mind, which was used for this purpose by the ancient Greeks. Sea water can be used in various face and body care products, and is currently particularly popular in the detox and anti-acne sector.